We take care of all your business needs
services and works done by high-class experts.
We Guarantee: quality of work and speed of fulfillment. We always stand for doing a great job and at the highest level as understand people value their time and money. No worries about unfinished work – it's our warranty policy!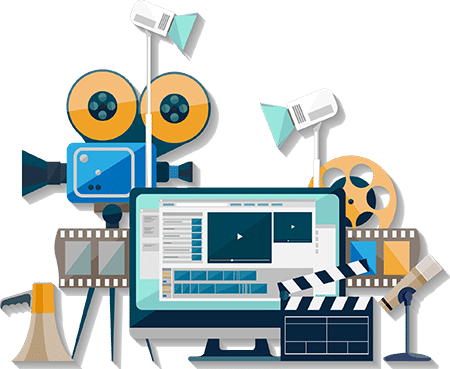 What People Think About Us
Sant La
"Imaginart Media Productions is a well-known and trusted company in the Haitian community of South Florida and beyond. I commend Imaginart for their values such as professionalism, excellence, client satisfaction, creativity, work ethic, community support and engagement. Their unique commitment to quality sets them apart and they have my highest recommendation."
HACDC
"I have found Imaginart's team to be extremely reliable. Their knowledge of market conditions and marketing strategies, particularly when needed to reach the Caribbean and Haitian-American market, is beyond compare. They are extremely committed to delivering a quality service and will invest all resources at their disposal to do so. Above all, they are able· to deliver these outstanding services due to their superior project management skills. "
HAAMC
"They produce high quality spots and they know exactly where to place it in the media depending on your message. They are very valuable to the Haitian-American community in South Florida and are always ready to help for the bettering of the community. "
CitiMed
"I represent and brand CitiMED, a major outpatient hospital company who treat victims of traumatic injury here in South Florida. We pride ourselves with working with the best of the bests and Imaginart is just that. The result speaks for itself. It has been close to 6 months now and we definitely have experienced major growth within our company as result of them doing our Marketing. Thank you Imaginart for your dedication, commitment, and especially your integrity in what you promise."
Business Relations Manager
Le Floridien
"It is indisputable that for 10 years now Imaginart has tirelessly been at work in the Haitian Diaspora – working with clients and amazing collaborators, both in the Haitian communities in North America and the rest of the world to offer marketing and production services. Le Floridien supports the work and effort of people like Ms. Guerin and her company, Imaginart. They promote pride and dignity within the Haitian community. We wish them congratulations on 10 amazing years and continued success and growth for the next 10, and more."
Direct Marketing Management
"As a veteran business executive I have used Imaginart Media for the past 10 years. I have used several facets of their services, in promoting my companies and services, including but not limited to radio and TV ad productions, media placement, event marketing and overall marketing and messaging strategy development. Lead by season veterans Imaginart's staff are professional and have an inept ability to listen and understand the key components of their customers messaging needs delivering an appropriate campaign no matter what the budget maybe . It is rare to find such creativity mixed with basic business ac-cumin, I would recommend them without hesitation."